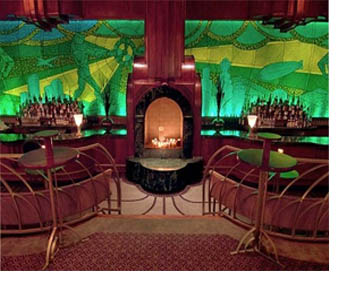 A small venue but very nice with great interior décor and wonderful staff and mix of crowd. This is Bar Delux, one of the top bars along Cahuenga Boulevard. Has smokers' lounge and a good lounge overlooking the two bars and huge fire place in the middle.
The drinks are the standard Hollywood price. The layout and seating are designed well so you can move around and do not feel claustrophobic in their long and somewhat narrow space.
Overall, Bar Delux is a great place but not for those who are claustrophobic because the place is tiny. It's a good thing though that the place doesn't get too crowded because it will be easier to go to the bar and grab a drink.
Bar Delux
1624 N. Cahuenga Blvd.
LosAngeles,CA 90028