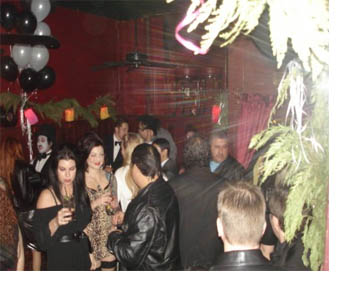 Burgundy Room is considered as one of the good neighborhood bars. While other bars have put out velvet ropes and become exclusive, Burgundy remains open to all.
Great staff, fun patrons, great location and an all around great vibe - plus an excellent DJ that spins nice mix of rock, early metal and punk and sometimes soul.
The Burgundy Room itself is quite small and intimate, and everything you see will be in a haze of red lights - the absolute epitome of what a true dive bar is and should be. Awesome music. And great prices too.
Burgundy Room
1621 N Cahuenga Blvd
Los Angeles, CA 90028
(323) 465-7530