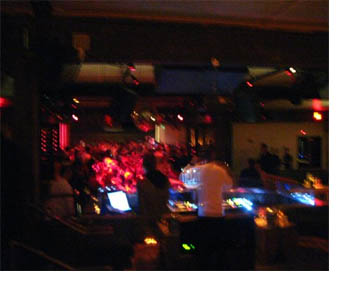 Colony feels like a beach house instead of a Hollywood club. There is a little bench swing made out of a boat, there's also a pool in the out door area. T
he dance floor is huge and they have retractable doors that separate the outside from the inside once it gets busy they pull them back and the dance floor is even bigger which is great.
The atmosphere is awesome. The lighting is just right and it's got a very nice, classy feel to it. The crowd is usually amazing and very good looking. Quite varied as well with regards to races and the like.
The Colony
1743 N Cahuenga Blvd
Los Angeles, CA 90028
(323) 525-2450