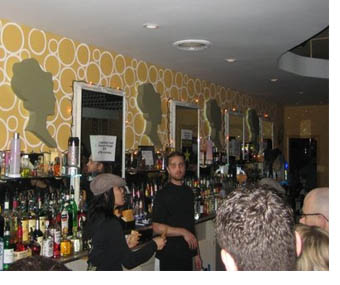 Beauty Bar looks like a beauty parlor once you get inside. But what do you expect with the name? It has these hair dryer chairs and a photo booth and the whole interior is pretty cool.
There's a smoking room in the back with a few windy air-conditioning vents that make it bearable to breathe.
Not quite a dive but definitely down to earth, full of casually-dressed youngish patrons dacing to some slightly off the beaten path dance music.
Friendly folks, great staff, good atmosphere, and prices aren't too bad - and there is no cover charge at all.
Beauty Bar
1638 N Cahuenga Blvd
Los Angeles, CA 90028