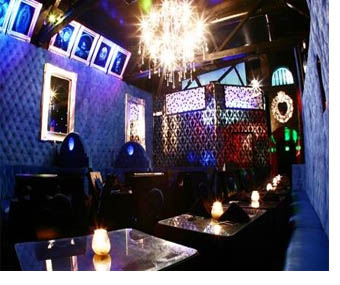 Velvet Margarita is quite hidden in Hollywood, but a true treasure. The decor hits you the second you walk in through the heavy black curtains. With beautiful velvet paintings all around the art is very Dia de los Muertos, adding to a rich experience.
Nostalgic movies play on the wall above the main bar and live music is DJ'd from high above in an exclusive private seating area on various nights. The back patio is fairly large and inviting which makes you want to stay a while.
This is an amazing place to take a date or just meet up with friends. The food is surprisingly awesome. They even have some great vegetarian options. Weeknights are better than weekends, unless you don't mind the bar hopping-party crowds of yappy blond chicks and dudes wearing those weird shirts with eagles painted on the sides.
Velvet Margarita
1612 N Cahuenga Blvd
Los Angeles, CA 90028
(323) 469-2000