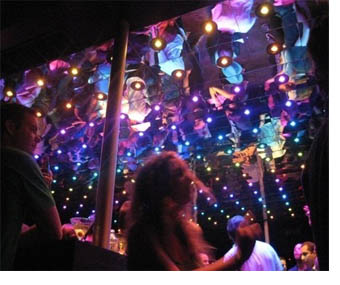 Ecco Hollywood is a place where environmental friendliness and Hollywood nightlife meet. Housed in the old Tokio space, the bar mixes eco-chic and Hollywood nightlife under one roof.
Ecco walks the walk with features like bathroom equipped with Dyson Airblades and a VOC-free interior paint job.
Valet parking is free for hybrid cars rolling up before 10 p.m. and the club purchases carbon offsets through a Canadian organization called LivClean. Even the wallpaper is organic. Drinks are always pretty strong and bartenders are friendly.
Ecco Ultra Lounge
1640 N Cahuenga Blvd
Los Angeles, CA 90028
(323) 464-2065